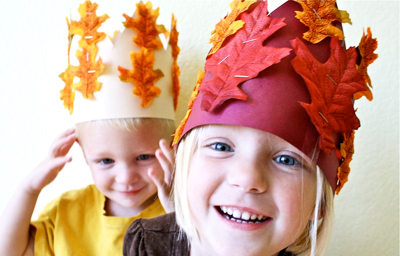 Yep…Thanksgiving is the favorite holiday for some of us, so we've put together some tips to make the holiday healthy and fun this year!
Involve Your Kids In Preparing For the Big Day!
Make Thanksgiving decorations
Plan activities for your guests. Other than watching football! 🙂
Take kids with you as you shop for groceries
Let kids help mix and measure ingredients
Let kids help you set the table
Older kids can help you cook within reason. Safety first of course!
Breakfast Is the Most Important Meal Even On Thanksgiving!
Even on Thanksgiving you should begin your day with a healthy breakfast which will help you from overeating the rest of the day. Eggs, fruit, and whole-wheat toast are some good choices for breakfast.
Plan Some Physical Activity Before The Feast!
A family walk in the fall air can be wonderful. Maybe get the family involved in a friendly game of soccer. Maybe a game of horse around the basketball goal. Tag football is always fun if you don't let it get too competitive or rough.
If You Must Snack, Snack Healthy!
Healthy snacks can also help you to not overindulge at Thanksgiving dinner. Fruits and nuts are good choices.
Don't Bypass the Veggies and Explain How to Decide on Portions!
Explain that their plates should alway have half vegetables on it. Then explain the rest of the plate should be split evenly for protein, like turkey, and starches, like yams, potatoes, and corn. Have them add some veggies that you know that like and then have them add some vegetables their plate to try out.
Cleaning Up Should Be a Family Affair!
Get your whole family to help clean up after dinner and promote some good family conversation. As you're cleaning, you will also be up and moving around. Try to prevent the after eating naps!
Videos About Thanksgiving. Please Share These With Your Kids!
Contact Us (859-525-8181) if you have any questions!
—
About Pediatrics of Florence
We believe that children are more than just "little adults." They have unique personalities, challenges, and life circumstances and we have made every effort to make our offices and care as "kid friendly" as possible. We have an aquatic theme in the waiting rooms (separated for sick and well children) as well as themed examination rooms. All of our physicians are Board Certified Pediatricians and members of the American Academy of Pediatrics and our nurse practitioners are all licensed Pediatric Nurse Practitioners and are available to see both well and sick children.
>> More About Pediatrics of Florence