Dr. Rob completed a 100 Mile Run, raised over $12,000 for Children of Abuse and NKYCAC, and then had some fun in the Keys afterwards with his buddies. That was reward enough but now the City of Florence declared June 13, 2017 Dr. Rob Tagher Day!
"It's a really good cause and I'm really thankful for those who donated. I also want to thank my family and my buddies that helped get there and get through the race. It was hard and it was most definitely HOT!" said Dr. Rob.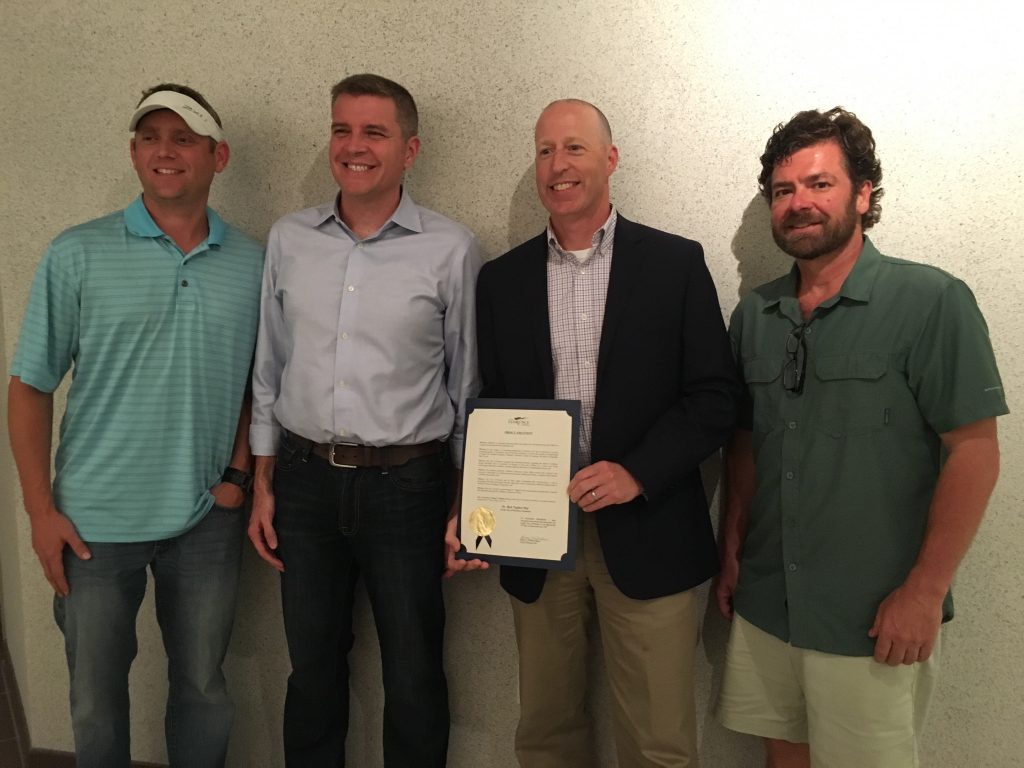 The Keys Ultra-Marathon / Donations
Dr. Rob ran 100 MILES on May 20th from Key Largo to Key West to benefit the children of abuse and neglect in Northern Kentucky through the Northern Kentucky Children's Advocacy Center. Dr. Rob finished 7th overall and 1st in the Master's Division. Dr. Rob paid for all race fees and travel expenses so 100% of funds raised will go straight to NKYCAC and assist them in purchasing new medical equipment and hiring and training new medical personnel!
>> You Can Still Donate!
Contact Us (859-525-8181) if you have any questions!
—
About Pediatrics of Florence
We believe that children are more than just "little adults." They have unique personalities, challenges, and life circumstances and we have made every effort to make our offices and care as "kid friendly" as possible. We have an aquatic theme in the waiting rooms (separated for sick and well children) as well as themed examination rooms. All of our physicians are Board Certified Pediatricians and members of the American Academy of Pediatrics and our nurse practitioners are all licensed Pediatric Nurse Practitioners and are available to see both well and sick children.
>> More About Pediatrics of Florence